Start a group chat around a topic or for a team or group.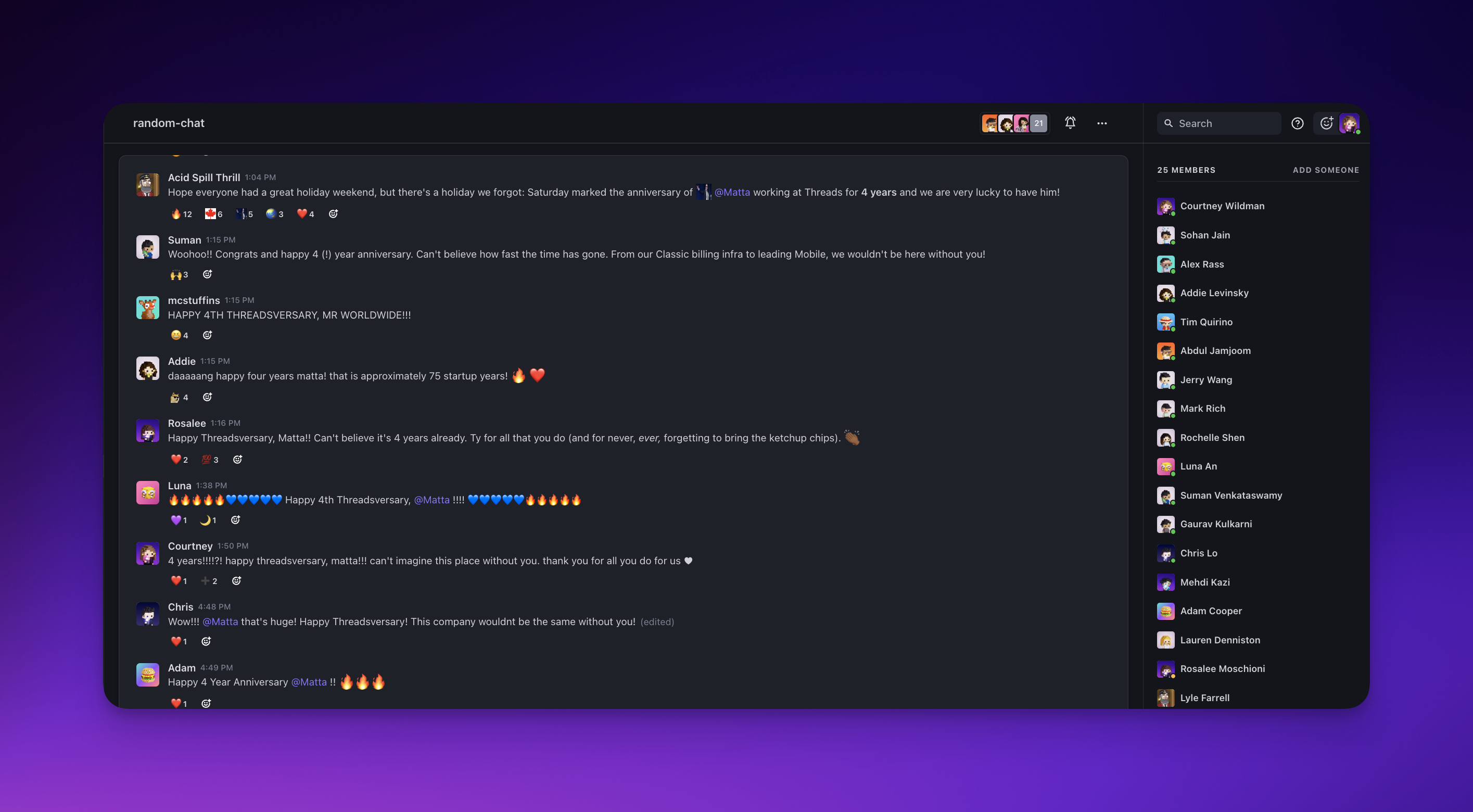 "random-chat" is where our team chats about... random things!
Create a group chat with a name to have a go-to place to chat about a specific topic.
People need to be directly added to a group chat, and cannot see the chats that exist within an organization unless they are added to the particular chat.
Anyone in an organization can create a group chat.
​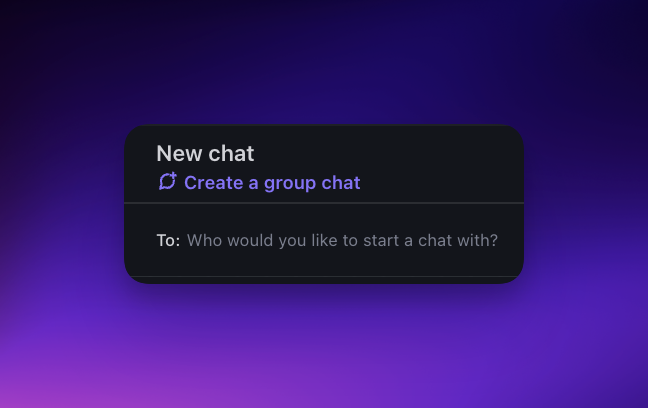 ​
1.

Go to

Chats

on the left side of Threads

3.

At the top of the screen, click

Create a group chat
​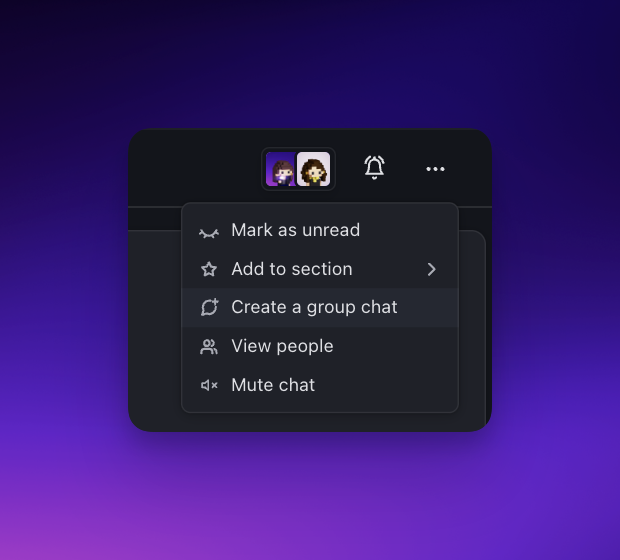 ​
To create a group chat from a chat with multiple people:
2.

Go to the top right corner of the chat and click on the ...

3.

Select

Create a group chat
This will give you a chance to give the chat a name and transfer the history if you want it as part of the new group chat.
Every channel of threads has an associated chat that anyone in the channel can start. This is an easy way to keep in touch with the audience of a specific channel.
Currently, you cannot turn off the chat for a specific channel.
​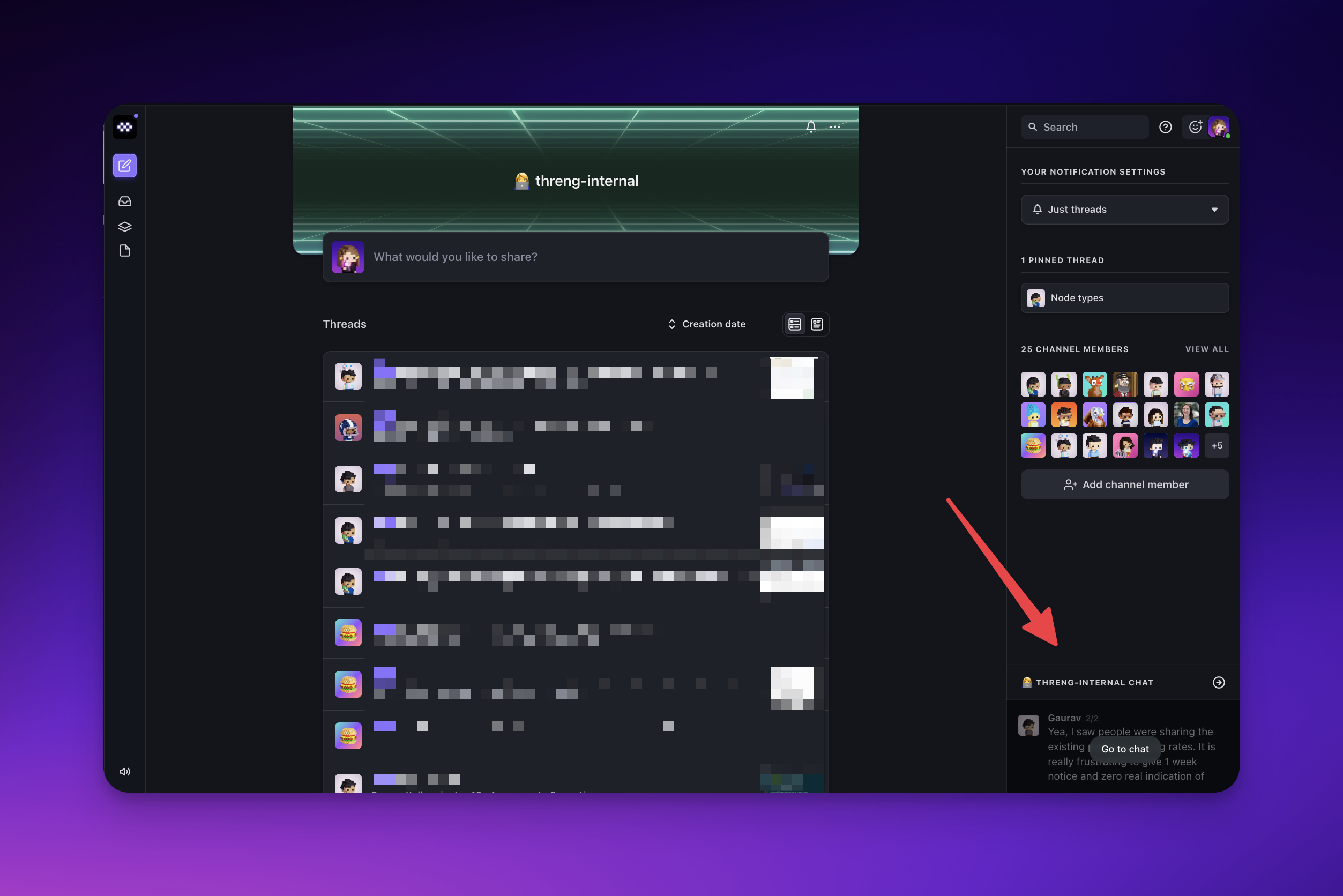 ​
To access a channel's group chat:
2.

Go to the bottom right corner of the channel

3.

Click

Start chat

or

Go to chat